Nighat is another leading member & writer of Electrofix.com who completed her bachelor's degree in computer science & technology. She is an expert in problem-solving for different electrical products.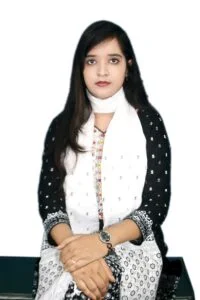 She has a passion for problem-solving & with her extensive knowledge of electrical products, she writes a number of guides that help our readers to overcome common issues with their electrical appliances. 
As an expert, Nighat's writing is clear, concise & highly informative. Plus, she is known for her ability to explain any problem-solving process easily which is helpful for everyone.
Well, Night's commitment to work & delivering reliable & practical fixing guides on different electrical systems, has made her an indispensable member of the Electrofix team.
Night enjoys reading books & spending time with her favorite kitten (Kidi)
To know more, check out our about page & our history. Also, freely contact us if you have any more queries.