Insignia TV red light flashes 2 times mainly because of the defective power supply board, faulty capacitors, improper power connection in TV, TV's active Protection Mode, and malfunctioning main board.
Hard and soft reset your Insignia TV to fix its twice red light flashing hitch. If resetting fails to solve this glitch, you should replace the lousy power supply board, bad capacitors, and faulty main board.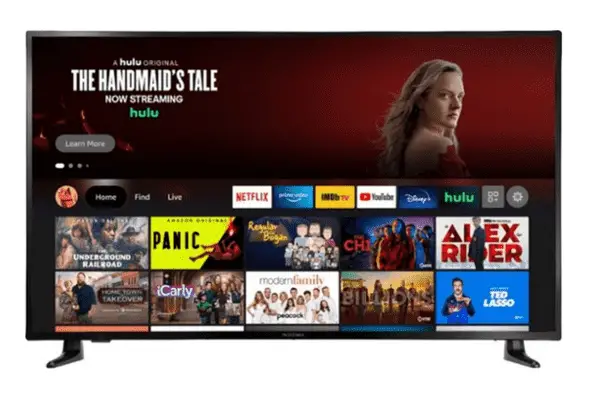 So, through in-depth research, we organized the causes and solutions for the above factors. Don't waste time and read this article till the end. And you will assuredly learn to fix your Insignia TV's twice red light blinking issue by yourself.
Table of Contents
Insignia TV Red Light Flashes 2 Times [Reasons + Solutions]
When your Insignia TV faces difficulty in turning on, it flashes red light 2 times to give you a false indication.  The major causes responsible for this trouble and their effective solutions are:
Note: You can also read how to fix insignia tv blink codes.
1. Failed Power Supply Board
The damaged or faulty power supply board in the TV inside fails to convert the high voltage AC power into a lower voltage. A single power distribution board in your TV controls its entire power. Failure of this board hampers your TV's smooth functioning.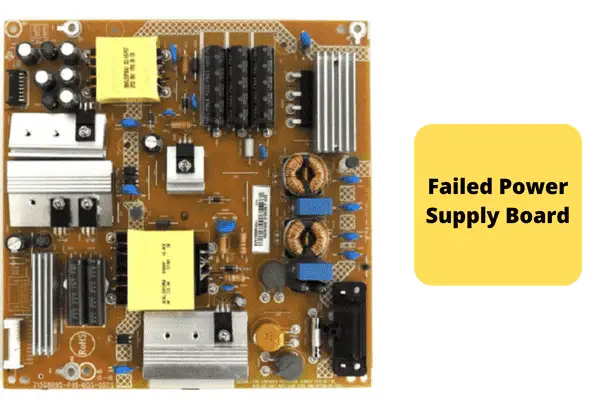 As a result, your Insignia TV fails to power up wholly, and it starts blinking the red light 2 times. The accountable factors for it are:
Blown fuse
Power board's defective, damaged, broken, or worn-out internal parts
Power surge
Doomed capacitors
Bad resistors
Corroded FETs and ICS
Broken MLCC components
Power board charging more power behind its capacity or power overloading
Faulty transformer
High electricity frequency variation
Solution:
First, perform a hard reset on your TV to fix your Insignia TV blink codes. If resetting doesn't change the situation, then remove your TV's back panel and check its power board. If the faulty power supply board is causing this issue, you should follow the resolving ways below:
Replace the blown fuse, board's damaged, worn-out or broken internal components, doomed capacitors, lousy resistors, bad transformer, broken MLCC components, and corroded FETs.
During the power surge, keep your TV off.
Make sure your power board is not charging overpower 
Install dynamic voltage stabilizer to prevent high electricity frequency variation
2. Defective Capacitors
The capacitor fails whenever it receives a power surge due to the defective power board. The bad capacitors leak fluid at the top or bulges, and these are the capacitor's most common failure modes. The causes behind it are: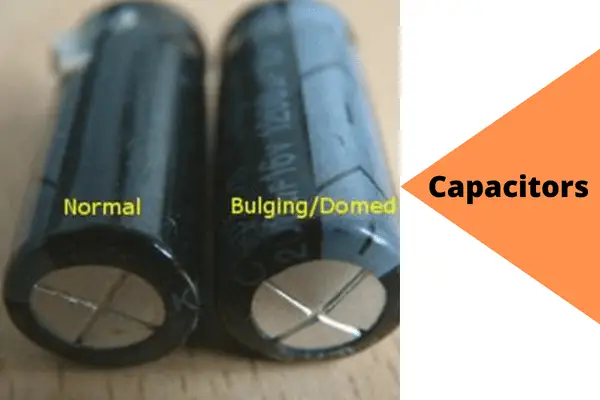 Capacitors accumulating excessive electrostatic charges
Blown capacitors
A power surge or extreme electrical frequency variation
Electrical outlet malfunction or overloaded circuit board
Faulty wiring
Power board drawing extreme power
Ground fault or short circuit
Selecting the wrong fuse
Moisture or shallow build-up in capacitors
Solution:
Remove your TV's back panel and check faulty capacitors on the power supply board. The capacitors are located in the TV inside the power board. After finding out the bulges or bad caps, immediately replace them. 
If you replace caps on your own, be careful. Otherwise, your TV's entire circuit system can get damaged. The other resolving ways are:
Replace the blown capacitors, faulty wiring, malfunctioning electrical outlet, defective power board that is drawing colossal power, and moisture-based capacitors
Make sure the capacitors are not accumulating huge electrostatic charges.
Install voltage stabilizer to prevent frequency variation
During installing new capacitors, select the correct fuse.
3. TV's Improper Power Connection
Your Insignia TV is not getting enough power from the power source. As a result, it fails to turn on, and your Insignia Roku TV flashes red light 2 times.
Improper power connection in TV creates a short inside the set and stops your TV from fully powering up. The reasons behind this trouble are:
Damaged, broken, or faulty power cable
Faulty electrical outlet
Selecting the wrong TV port or broken port
TV and power supply source's loose cable connection
Power cord lose on TV's back
Faulty breaker or surge protector
Intermittent or inconsistent power due to voltage fluctuations
Solution:
Disconnect your TV from the AC power, press your TV's power button, and hold it for 10 seconds. Wait another 1 minute and plug your TV's cord back into the AC power. 
Now press your TV's power button again. If still, your TV blinks the red light 2 times, you should follow the other solutions below:
Replace the broken, damaged or lousy power cable, defective electrical outlet, broken TV port, malfunctioning surge protector, and breaker
Select the correct TV port and plug the power adapter correctly
Ensure TV and power supply sources tight connection
Check your TV's back and make sure the power cord is tightly connected.
Install dynamic voltage stabilizer to prevent inconsistent or intermittent power supply
4. TV Goes Into Protection Mode
Whenever your Insignia TV's protection circuit detects a broken contact, wrong voltage, faulty internal parts, or internal fault, this protection mode kicks in and starts flashing the red light 2 times.
Due to the active Protection Mode, your TV's front red light can blink 2 times at a regular interval or every few seconds in a row.
Solution:
Try to fix your Insignia TV's protection mode by hard resetting your TV. For 1-2 hours, keep your TV's power cord unplugged and then reset your TV.
5. Defective Motherboard
Your Insignia TV's motherboard controls its software and every other component's functioning. Whenever the main board becomes damaged for any reason, your TV fails to start up and blinks the red light 2 times. The causes behind this difficulty are: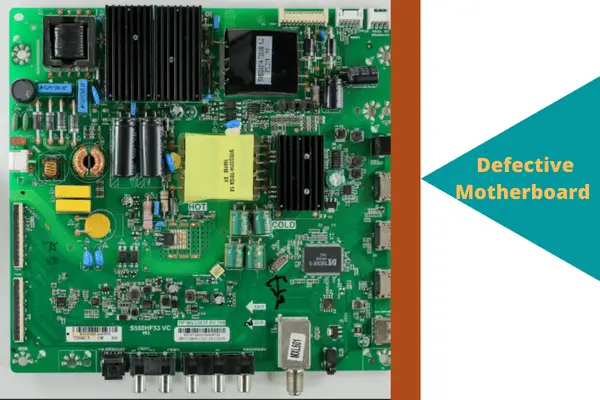 Broken, worn-out, or faulty internal components on board
Jammed internal circuits on board
Board is drawing excessive or wrong voltage
Short circuit inboard due to power surge
Deteriorated or aged board
Overheating TV
Board's loose wire connection
Disconnected or damaged power cords cause inconsistent power supply in board
Main board's swollen, warped, or burned areas
Faulty electrolytic capacitors
Solution:
Unplug your Insignia TV from the power outlet and remove all the screws to open its back part. The largest and heaviest board on the TV's back is its motherboard. 
Take a voltage tester and taste each of its internal components to find the culprit. Dead board or internal hardware will not respond to the taster. The other easy fixing ways are: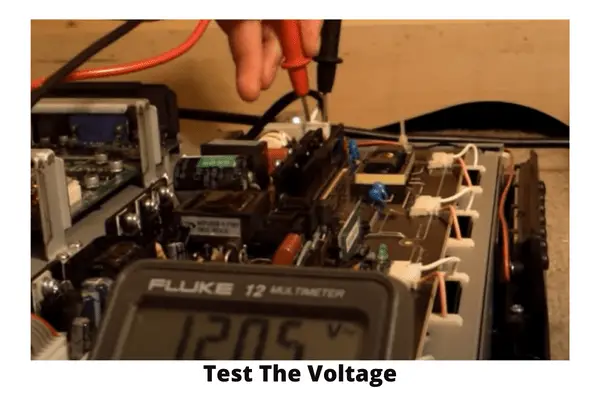 Replace the mother board's damaged internal components, jammed internal circuits, deteriorated or aged board, damaged power cord, bad electrolytic capacitors, and burned board.
Ensure your TV is not overheating and the main board is not drawing too much voltage.
Tighten the board's wire connection
How To Replace Insignia TV Motherboard
To replace your TV's faulty main board, follow the steps below:
Access your Insignia TV's back by placing your TV's face down
On the TV's top edge, reset it to get the base's access.
On the bottom of the base, you will get 4 screws. Remove all these by using the screwdriver.
From the TV frame, remove the base and lay down your TV face.
Now from your TV's backside, remove all screws using the Philips screwdriver.
Stand your Insignia TV on its top edge and softly pry apart your TV's front and back parts. Still, wires will connect these two halves.
From your TV's both sides detach the wires by removing all the tape's all pieces.
Thoroughly pry apart the TV, and you will get a clear inside view on both sides.
Remove the silver steel rectangular piece's all attached tapes.
From the black plastic, the clip's below, pull out the red wire.
Surrounding the steel rectangle, there are four screws. Using the screwdriver, unscrew them all.
Lift the rectangular piece carefully and remove its strip of tape
On the motherboard's both sides, remove the two screws.
Carefully take away the main board from your TV.
The mainboard is attached with five wires. At the red wire's right, remove the 2 thicker white cables.
Remove the mainboard's remaining three wires.
Carefully remove your TV's main board and install the new board in the same ways.
How To Hard Reset Insignia TV
Performing a hard reset on your Insignia TV will delete your TV's installed apps and change the personalized settings. The easy resetting steps are:
Unplug your Insignia TV from the wall outlet
Wait for at least 30-40 minutes
Plug your TV cord back into the outlet
After unplugging your TV, it will start keying your TV's system data newly
FAQs:
How do I turn off the red light on my Insignia TV?
Go to the Insignia TV app and navigate the "Settings" option. Now from the "Settings" option select "TV Settings" < "TV Light". Then select "Off" to turn off your Insignia TV's red light.
Can I use my phone as a remote for my Insignia TV?
Yes! You can use your Android smartphone as the remote for your Insignia TV. But your Android phone must be 4.4 or up to operate the current version of the Insignia Smart TV remote App.
What does it mean when my Insignia TV won't turn on?
When your Insignia TV doesn't turn on, it means it requires a power reset. Your Insignia TV fails to turn on due to the faulty main board, bad power supply board, broken electrical outlet, damaged cable, TV and power cord's loose connection, etc.
Can you turn on Insignia TV without a remote?
Yes! You can turn on your Insignia TV without a remote using its buttons. Most of the Insignia smart TV's buttons are located at its back.
Final Thoughts
So, throughout this troubleshooting guide, we explained all the major factors for which your Insignia TV red light flashes 2 times and their solutions. Hopefully, you now resolve your TV's twice red light blinking issue by yourself. 
In case you need any help, let us know through comment. We are always here to help you.