Wondering how to turn up And down volume on Vizio TV without remote? Well, following the easy methods below, you can change your Vizio TV volume without a remote.
Use the volume button on your Vizio TV.
Get a universal remote.
Give commands through Alexa.
Use the SmartCast App, IR sensor-supported smartphone, or cable box remote.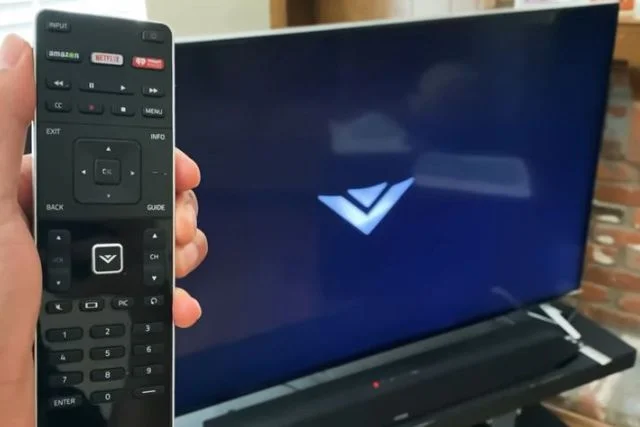 Now, we will explain how you can adjust your Vizio TV sound following all these above methods. Let's get into the main explanation.
Table of Contents
Why Is Remote Not Working To Up & Down The Volume?
Before jumping directly to the troubleshooting, it will be better to know why the remote becomes non-functioning. Understanding the causes will help you to fix the remote-related problem quickly.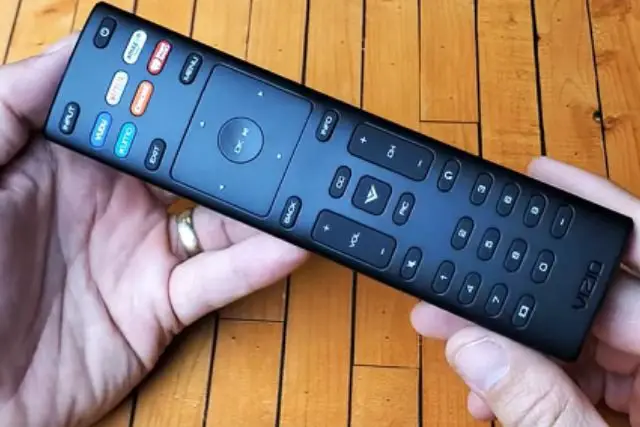 Usually, your Vizio TV remote can stop functioning due to the following reasons: 
Dead batteries 
Blocked IR sensor 
Stuck remote memory or stuck buttons 
Dirt in the battery terminal 
The remote itself is defective
Before moving on to any other solution, we recommend you find out why your remote is not working. And then it's better to fix that issue. 
If fixing your remote is not possible immediately, you can move forward to turn up or down your TV volume without a remote.
Note: You can also read our guide on how to fix a Vizio tv stuck on the setup screen.
How To Turn Up And Down Volume On Vizio TV Without Remote [6 Easy Ways]
The easy ways to control the volume of your Vizio TV without a remote are:
Method 1: Use The Volume Button On Your TV
If suddenly your Vizio TV remote becomes missing or stops working, don't worry. Still, you can increase or decrease your TV sound using its volume button.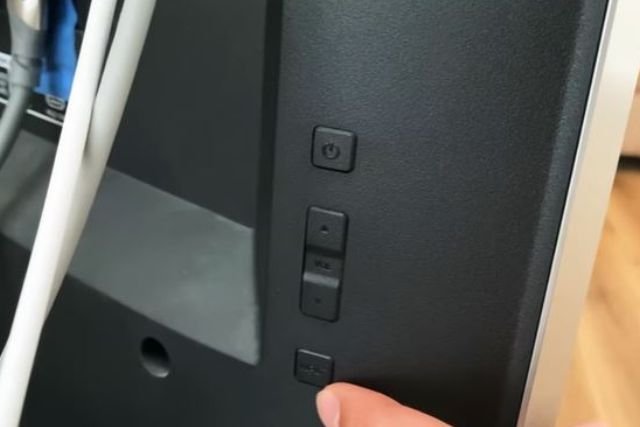 Usually, the volume up and down button comes with your TV. And generally, these buttons are located at the left or right back side of your TV. The volume button location can vary depending on your Vizio TV model. 
But if you find no volume button along the bottom edge or side of your TV, you are out of luck. Sometimes it happens that your Vizio TV only has one button. This single button works as both the input and power buttons. 
However, in this case, this method won't work. Here are some alternative ways of doing this. Scroll below to know.
Method 2: Use The SmartCast App
The second easy way is using the SmartCast app to control your TV volume without a remote. However, you must first download this app from the app store to adjust your TV volume via SmartCast.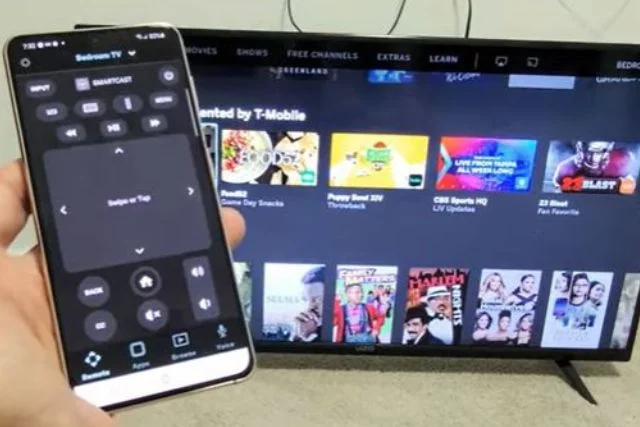 This app is available in the iOS and Android-based specific app stores. Anyway, after downloading the app:
i). Install it and then open it.
ii). Enter your Vizio ID and password to log in to this app. Then your Smartphone will display the SmartCast supported devices list.
iii). From the device list, choose your Vizio TV.
Your next job is to pair up your TV and SmartCast app. Within a few seconds, the app will guide you with further instructions. You will soon see a four-digit code number on your TV. 
Now pair your phone and TV by putting that 4-digit code on your phone app. After the successful input of the number, the pairing is done. Now from your Smartphone, you can control different TV functions, including volume changes.
Note: SmartCast app won't function in the old version of Vizio TV that came before 2015.
Method 3: Get A Universal Remote
Sometimes you may think about how to turn up or down the volume on Vizio TV without a remote. We bet buying a universal remote for your Vizio TV is the simplest solution.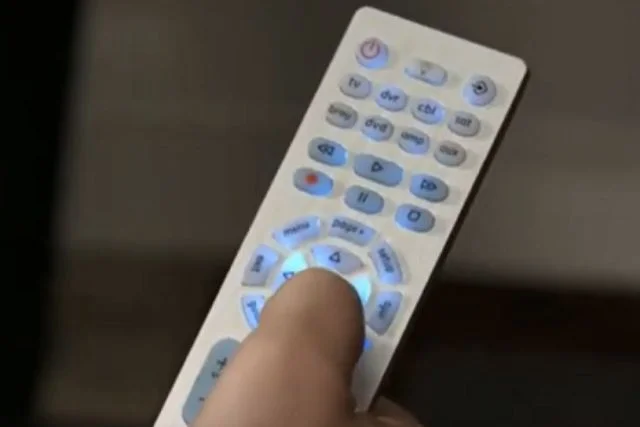 Without your Vizio TV remote, you can also adjust your TV volume using a universal remote. Most of the remote-controllable devices are also controllable using this remote.
Numerous universal remotes of different brands are available at various prices. So, grab one according to your budget and convenience. After that, program the universal remote with your Vizio TV. And then start controlling the function of your TV using it.
Method 4: Use IR Sensor Supported Smartphone
Your Vizio TV remote transmits a signal to your TV utilizing an infrared blaster sensor. The good news is that along with the TV remote, some smartphones also support the IR blaster sensor.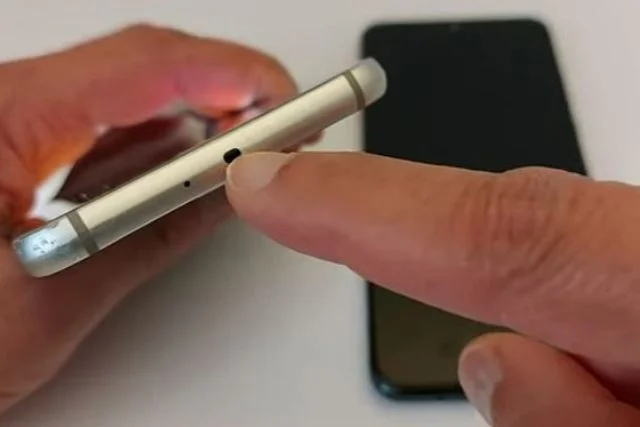 Therefore, even if your Vizio TV remote stops functioning, don't worry. The IR sensor-supported Smartphone will support the IR remote features in your TV. But the problem is this IR blaster sensor is not available in every Smartphone. 
Therefore you have to find out which Smartphone has this feature. However, if your Smartphone supports the IR blaster sensor feature, you must follow the instructions below:
On your IR blaster supported Smartphone, either use the pre-installed remote app or download the Smart Remote IR.
Then select which device you want to control. In your case, you have to choose "TV." Afterward, select the brand of your TV that is Vizio.
Next, continue the process following the on-screen instruction. You will be asked different questions. Accordingly, follow the procedures and answer those questions. 
Then you can adjust your TV volume and other functions using your IR blaster sensor-featured Smartphone.
Method 5: Use Alexa/ Give Command Through Alexa
Vizio TV is a smart home device. So using modern technologies, you can turn up or down your TV sound without a remote. One such modern technology is Alexa.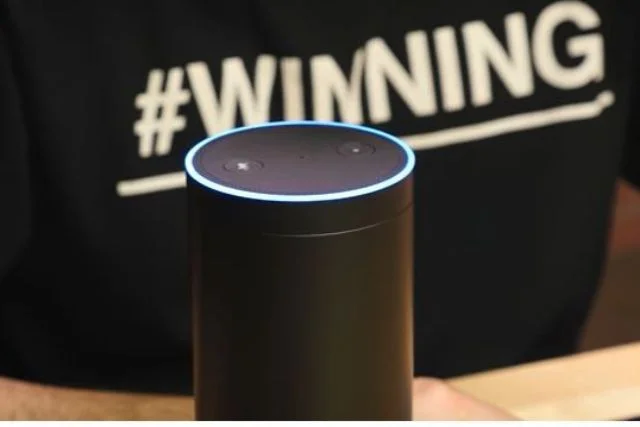 Most interestingly, while using this method, you don't even require to plug your Vizio TV into a Smart Switch. All you need to do is to connect your Vizio TV to Alexa. 
After pairing up your Vizio TV and Alexa, just say, turn up or down the volume. And Alexa will do the favor. We hope you agree with us that it's a pretty easy solution for you.
Method 6: Use Cable Box Remote
An unpopular option yet can be helpful is using the cable box remote to change the volume of your TV.  Most of the time, when luck works, cable box remotes also run your TV.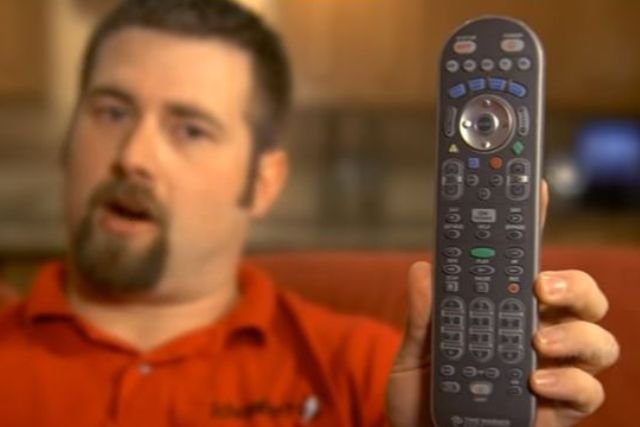 So, if you have a cable box, we recommend you take a chance. Program your cable box remote with your TV. And then try to turn up or down the volume using it. 
Alternatively, you can watch the video on programming your cable box remote for your TV.
FAQs:
Why can't I turn my volume up or down on my Vizio TV?
You are failing to increase or decrease the sound on your Vizio TV may be due to the "Audio Setting" being set to Off. So, inspect this setting and ensure it is in the "on" position.
Why did my Vizio TV lose sound?
Your Vizio TV can lose sound due to an insecure cable connection or loose connection between the TV and other devices. The other culprits are defective TV speakers, audio setting issues, etc.
Do Vizio TVs have surround sound?
Yes! For the entire home audio sound system, your Vizio TV provides multiple options. For your room, all these options produce immersive surround sound.
Wrap up:
Well, throughout this guide, we have suggested several easy ways how to turn up and down the volume on Vizio TV without a remote. 
We hope now you will surely be able to change your TV sound without a remote. However, if you have any queries, let's know in the comment box. We'll back to you soon ASAP with a solution.
"You can also read our guide on why Vizio menu keeps popping up and how to fix it".