The fallen reflectors, dead pixels, defect in light diffusion coating, and your TV's damaged processors are responsible for white spots on the Sharp Aquos TV screen. While suddenly white dots appear on your TV screen, be sure that these factors are causing it. 
After in-depth research in this troubleshooting guide, we will explain the detailed causes and solutions of these above problems.
Also, we will guide you on how to reduce or disappear white dots from your Sharp Aquos TV screen.  
Thus keep reading this article thoroughly, and you will assuredly learn to fix your TV's white spot by yourself. 
Table of Contents
Why White Spots On Sharp Aquos TV Screen [Reasons + Solutions]
Suddenly on your Sharp Aquos bright TV screen, you may see the white dot on your TV's center and edge mainly for the following major reasons. 
1. Fallen Reflector Inside TV Panel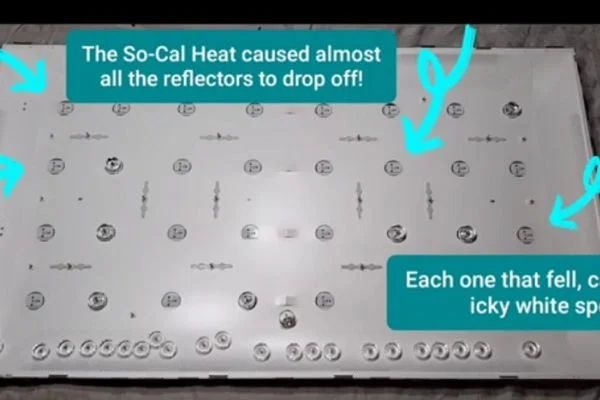 Your Sharp Aquos TV panel inside has a lens that covers a bunch of LED lights. However, the fallen reflector (lens) is responsible for white patches on the TV screen. 
Reflectors are installed on the LED backlight front. And the lens facilitates the spreading of LED light on your Sharp TV screen. However, your TV's reflector falls off due to the following reasons: 
Low-quality lens 
TV overheating or poorly built-in quality 
Loosen up reflector 
Damaged backlight elements 
The plastic covering the lenses is not glued correctly 
Damaged strips 
TV matrix's poor assembly or malfunctioning matrix 
Solution:
Mostly the lenses are kept glued in front of your TV LED backlights. When these lenses fall from their spot for different reasons, they can produce single or several white spots on your Sharp Aquos TV. 
The number of fallen reflectors corresponds to the number of white spots. To prevent your TV panel lens's falling, do the following: 
Replace the low-quality reflector, damaged or faulty backlight elements, broken strips, and defective matrix 
Make sure your TV is not overheating, and don't place your TV directly under sunlight or near heat
Using the glue tighten the reflectors 
Make sure the plastic covering the lenses is properly glued 
Highly assemble the TV matrix
How To Return Fallen Reflectors In Their Original Place
If you detect the fallen reflectors are the culprit for your Sharp Aquos TV's white dots, you should return the dropped lens to their original place using glue.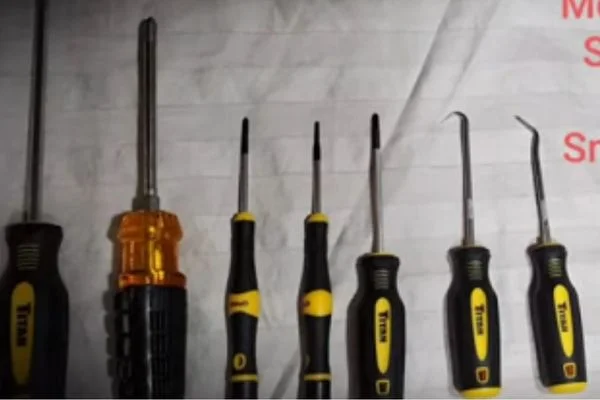 That is why you need to know how to fix the white dots on the TV screen. Below we will explain how you can fix it. Let's start:  
Small prying tool 
Small screwdriver 
Medium Screwdriver 
Super glue (Gorilla glue)
Gloves 
Q-tips 
The step-by-step guides for returning the fallen reflectors to their original place are: 
Turn off your Sharp TV and unplug your TV from the electrical outlet. 
Several screws are holding your TV's back panel; remove all these screws.  
Carefully pull out your TV inside's metal tabs. 
Unplug your TV's speaker connectors and pull off the speakers from your Sharp TV 
Lift the metal plate from the circuit board, and disconnect the board and plate's connection before that. 
Carefully lift the plastic frame's tab and check for the fallen lens (reflectors) within it.
After finding the fallen reflectors using glue, place them. 
For adding glue, use the Q-tips. Carefully place the glue in the fallen reflector around places. 
After completing the glue placement, correctly place the fallen reflectors in their perfect position. Hold the lens until they are fully compressed. 
After returning the fallen reflectors in place now, assemble your Sharp TV following the above steps in reverse. 
2. Dead Pixel
Sharp Aquos TV has millions of dots or pixels. And pixel's main motto is to light up and produce your TV screen's picture.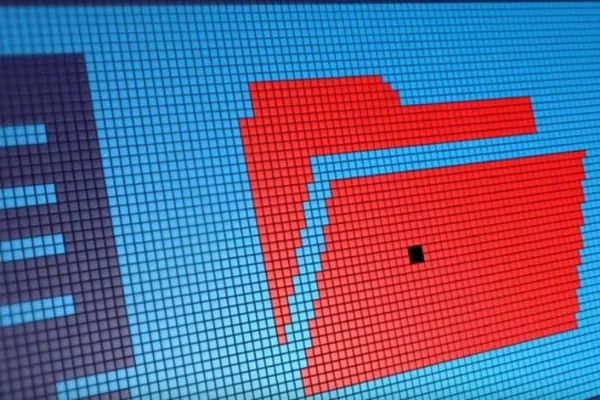 When these pixels become dead or ineffective, you will see white spots on your Sharp TV screen. The leading causes of pixel malfunction are: 
Pixel gets stuck in a particular state, and don't change the color while you turn on your TV
Damaged or broken pixel 
Voltage fluctuations or power surge 
Extreme or very high temperature 
TV exposed to direct sunlight, heat, or cold 
Placing your Sharp TV near the batteries or other heating appliances 
Solution:
The dead pixels fail to respond, which means the responsible transistors controlling screen's this area have burned out.
The damaged pixel soon spreads problems to the entire strip and your TV screen can damage. Thus fix your TV's dead pixel issue immediately. The easy resolving ways are: 
Massage the stuck pixel so that they start working again. Ensure pixels are changing color appropriately after turning on your TV
Reduce voltage fluctuations or power surges by installing a voltage stabilizer 
Reduce the temperature exposure and make sure your Sharp Aquos TV is not going through extreme heat or cold 
Avoid covering your TV using heavy cloth, and don't place your TV directly in sunlight. 
Move your TV away from the batteries or other heating elements. 
How To Convert Dead Pixel To Normal
Following a few steps below, you can fix your Sharp Aquos TV's dead pixel and return your TV's frozen pixel to normal. 
First, find out your Sharp Aquos TV's damaged white spot and take note of it.
Turn off your TV. Now with a dry cotton swab, for 1-2 minutes gently press or massage the noted spot where the dead pixel is. 
Wait 10-15 minute
Turn on your Sharp TV and inspect the area with a dead pixel. Hopefully, the damaged pixel will return to normal. 
Note: While massaging on your TV's screen, be careful about the pressure you give. Otherwise, your TV screen can be entirely damaged. 
3. Defect In Light Diffusion Coating In Panel's Back
Another reason why you may experience the white spots on the TV screen is the fault in light diffusion coating. Your TV inside's every LED is covered by the coating, and the LED diffuses light through them. 
A damaged diffuser and issues with a few plastics that sit between your TV panel and LED are the major culprit for which your TV displays the white spots. 
Solution:
Clear the diffusion cylinder, which covers every LED inside your Sharp TV panel. And in this way, the LED will diffuse more light. 
4. Damaged Processor
Another reason for the white patches on the TV screen is the damaged processor in your Sharp Aquos TV. Your TV's processor gets damaged mainly for the following reasons: 
A power surge or voltage fluctuations 
TV overheating 
Lack of cooling around your TV 
Solution:
If the damaged processor is the culprit for the white 3 dots on the TV screen, you can repair the processor to fix the spot.
But you need to replace the severely damaged processor. However, the easy ways to solve the above issues are: 
Install a dynamic voltage stabilizer to prevent your TV's voltage fluctuations and power surge 
Avoid running your TV for a long time. And don't place the TV directly under the sun or near the heat source to avoid your TV overheating. 
Make sure there is enough cooling opportunity around your TV. 
What Changes In TV Settings Require To Disappear Sharp Aquos White Spots
To disappear the white dots on your Sharp TV screen, you require to change the following settings: 
Reduce your TV's backlight setting and brightness to the lowest or as low as possible 
Auto-adjustments change your TV's brightness. Thus turn off your TV's auto-adjustment 
Make all the changes in settings on your TV's manual and ensure none of the settings will change 
The overall brightness and backlight reduction can reduce the white spots on your Sharp Aquos TV. After modifying the setting, if the white spots are still visible, you must replace the defective processor. 
FAQs:
What to do when your Sharp TV turns on, but the screen is black? 
After turning on your Sharp TV, if the screen becomes black, perform a hard reset first. Then check and replace a faulty electrical outlet, your TV's damaged cable, defective internal hardware, etc. 
Why does my Sharp Aquos TV keep turning off? 
Your Sharp Aquos TV keeps shutting off mainly due to overheating TV, inadequate power supply in TV, loose or damaged power cord, faulty remote sensor, incorrect sleeper time setting, etc. 
Why is the power light blinking on my Sharp Aquos TV? 
Your Sharp Aquos TV's power light blinks mainly due to a software error or outdated firmware, the TV's wrong setting, or faulty internal hardware. A flashing red light means TV is experiencing an error. 
Wrap Up
So, after going through this comprehensive troubleshooting guide, now you know the factors responsible for white spots on Sharp Aquos TV screen.
If you see any white dots on your Sharp TV, try fixing it by yourself at home. Don't hesitate to comment if you fail. We will help you ASAP.